Jeep Cherokee Performance Parts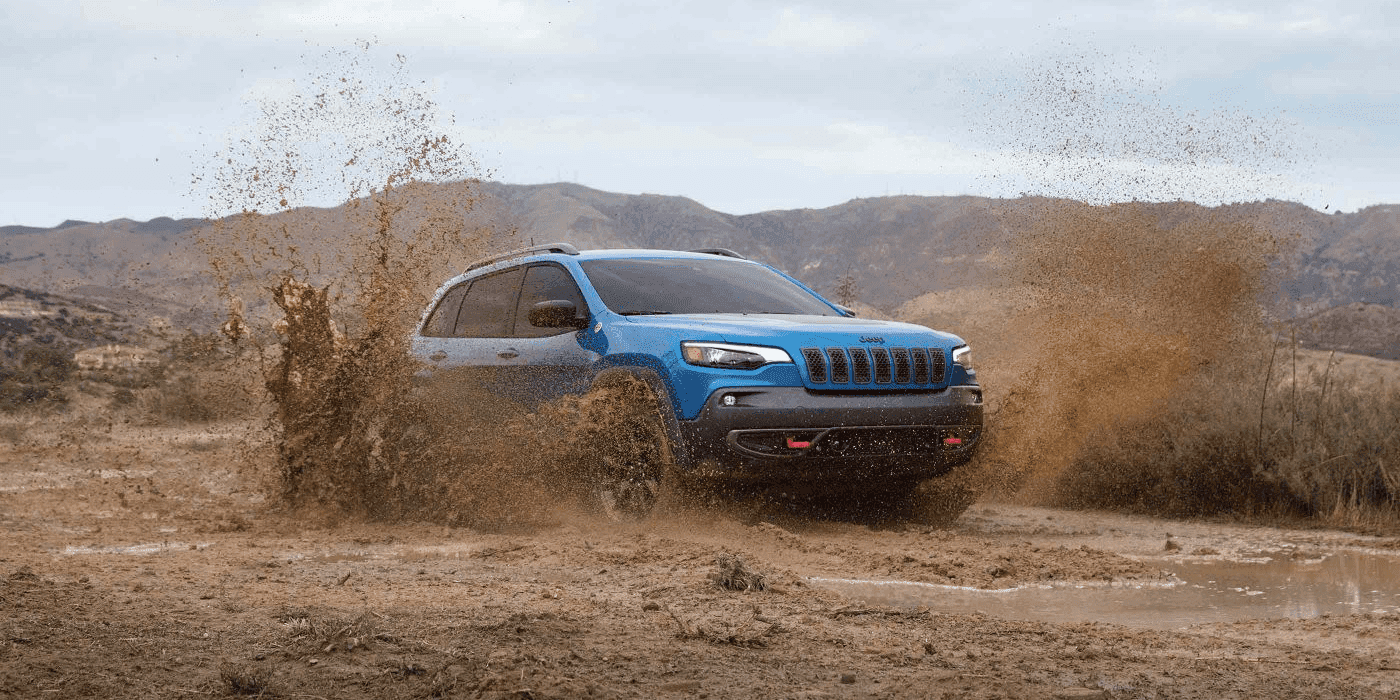 If you drive a new Jeep Cherokee in Omaha, you already know how capable this Jeep SUV is, especially when comparing the Cherokee to the Ford Escape! That said, there are plenty of Mopar® parts and accessories you can add to your Cherokee to get added performance capabilities and add a personal touch to your vehicle. For example, you can increase your cargo carrying abilities by adding a THULE roof rack and cargo box to your roof. Explore Edwards Chrysler Dodge Jeep Ram FIAT's recommended Jeep Cherokee performance parts, below!
Enhance Your Jeep Cherokee Performance
When you're looking for parts to modify your Jeep, we encourage you to always opt for genuine Mopar® parts and accessories. While they may be more expensive than aftermarket options, the advantage is that you know you're getting parts that were made specifically for your Jeep., so they'll fit properly and won't cause any damage.Mopar® parts will also last longer than aftermarket parts, so while you'll spend more money initially, it will pay off in the long-run! Here are a few of our recommended Jeep Cherokee performance parts:
Cold Air Intake Kit
Skid Plates
Trailer Adapter Kit
Molded Splash Guards
LED Light Bars
Off-Road Light Mounts
Off-Road Fog Lights
Off-Road Front or Read Bumpers
Roadside Safety Kit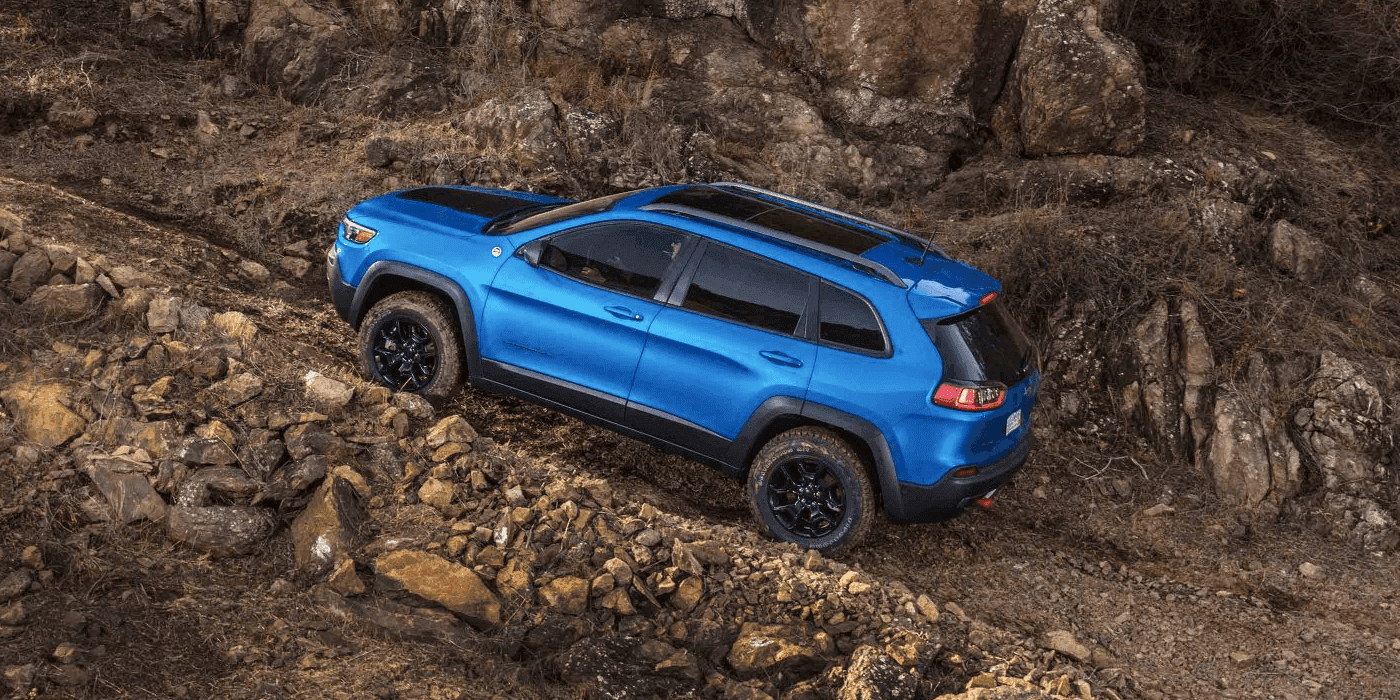 Optimize Your Cargo Space
The Jeep Cherokee features a spacious interior with plenty of room for up to five passengers their belongings, but you might need extra storage for those long camping trips outside of Bellevue. Here are some of our favorite storage accessories, plus a couple of extras that we think any outdoor enthusiast should have:
Interior Cargo Tote
Pet Kennel
THULE Roof Rack
Roof-Mount Cargo Basket
Bike Carrier
Jeep Brand Tent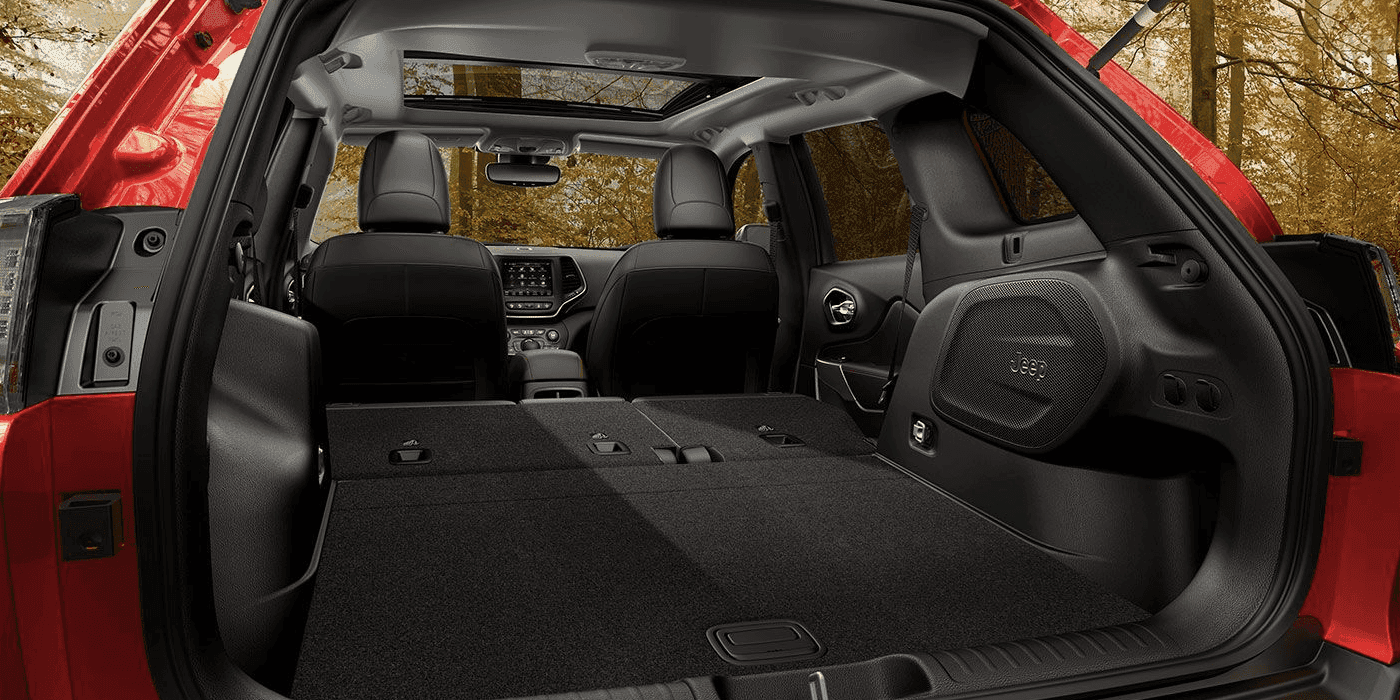 Storing any belongings you don't need immediate access to on your roof is a great way to increase interior space on long road trips, and the Jeep brand tent makes camping anywhere a cinch. It opens up to the trunk of your Cherokee, allowing you a secure place to sleep or stow your gear, while a full rain fly protects you from the elements in La Vista.
Customize Your Jeep Cherokee with Edwards Chrysler Dodge Jeep Ram FIAT!
Ready to start modifying your Jeep Cherokee? If ever you can't find what you're looking for in stock at our Council Bluffs parts department, you can always order parts online! As soon as they're in, we'll install them for you. If you have any questions, about routine maintenance schedules or if you want to know what UConnect® is, feel free to contact us. Our Jeep specialists are happy to help! For those who don't yet have their dream Cherokee model and are still in the research phase, we invite you to compare the Cherokee vs. Grand Cherokee to find out which Jeep SUV truly suits your driving needs, and check out the 2020 Jeep Gladiator engine specs. To see how the Jeep Cherokee keeps up, compare the 2020 Cherokee vs. Grand Cherokee.
More from Edwards Chrysler Dodge Jeep Ram FIAT
Buying a new car is about to get more expensive unless you act now. Due to the UAW (United Auto Workers) strike, Chrysler has announced a reduction of all rebates and incentives for new vehicles effective 10/31/23, at 5pm. Get the best pre-strike selection and pricing on any new Chrysler, Dodge, Jeep, or RAM before…

The 2023 Jeep Cherokee configurations come with significant changes from the 2022 model, and our La Vista dealership has the guide you would need to understand them more. The Cherokee is one of the most famous names in the Jeep lineup, originating from 1974, and to this day delivers classic style along with powerful specs….

The brand-new 2022 RAM 1500 is one of the highest quality trucks in the Omaha area. The available RAM engines available will ensure that you will get the most out one of the toughest vehicles you'll get behind the wheel of. However, just because you have heavy-duty towing planned, it doesn't mean you'll be…